Software for the management and control of packaging machines
The CAESAR software has been developed by Imanpack to be integrated with Imanpack packaging machines, allowing the customer to manage the entire line with PCs or with mobile devices (tablet or smartphone).
The CAESAR software improves the machine efficiency and allows to manage its performances from the office or remotely, optimizing costs and time.
Why Install CAESAR


Caesar is able to improve the machines efficiency and allows to manage their performances right from the office or remotely, reducing cost and time.
Benefitz
of using CAESAR
lity with your management software.
Production data collection and possibility to create periodic reports.


contact us how to verify
the installation
Contact us for a free quotation.
Together we will evaluate whether your machine can be integrated with CAESAR.


 Connection to the management software

The CAESAR software can be directly connected with the company management software: the information interchange allows data to flow from and towards the management software.This will allow to optimise time and guarantee data accuracy since there is no need to re-type in previously inserted data.

Recipes saving

The CAESAR software allows to save "recipes" and retrieve them as needed. The software connects with the packaging machine and saves its entire settings.
This «photo» is technically referred to as «recipe». Through this software the user can retrieve the desired previously saved recipe and automatically re-set the machine.
Unlike a PLC, CAESAR allows to store unlimited recipes.
Synoptic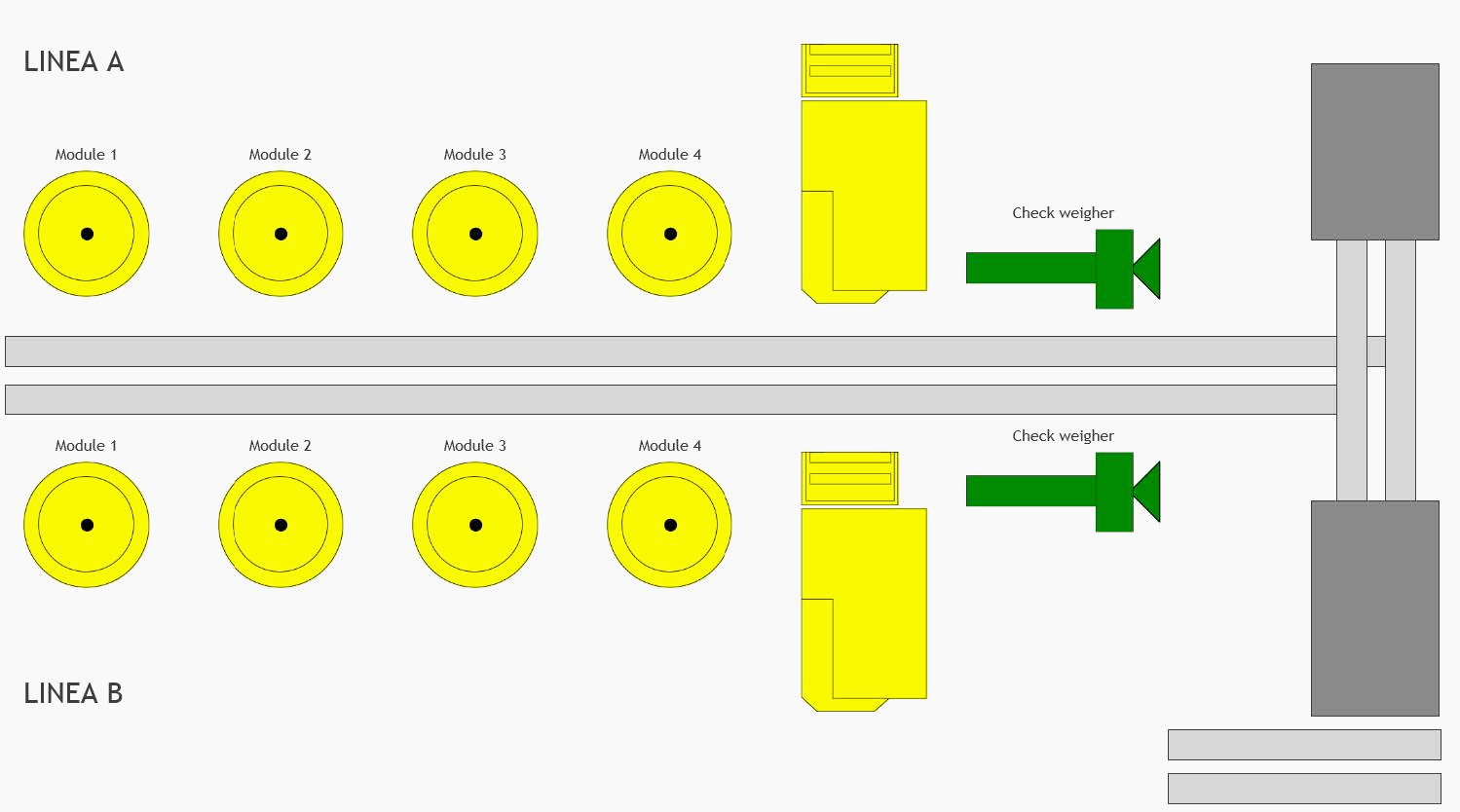 It is a crucial tool to monitor the line status and check the machine working.
It is possible to manage the line by its own PC or remotely (e.g. from the office or from other locations).
Production Data Statistic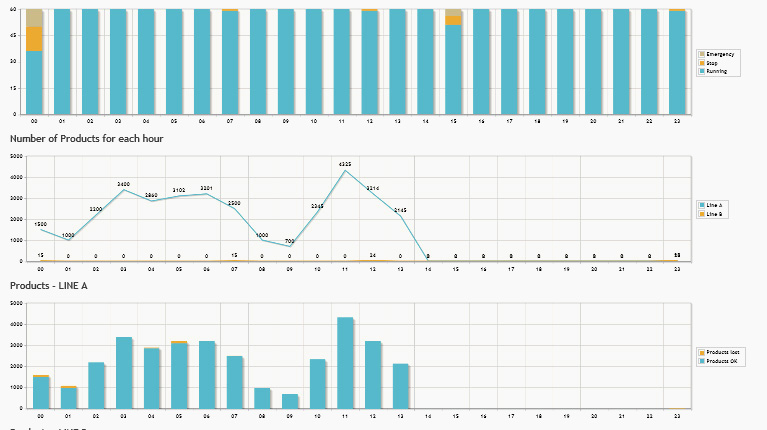 The CAESAR software continuously monitors the Imanpack system and saves all production data to a database.
A user-friendly interface allows you to obtain graphs about the main production data (e.g. number of pieces produced, running time, stop time etc.).